Entrepreneurs Business Startup Checklist
If you're an entrepreneur, a Business Startup Checklist helps you focus on your dream. Here's a checklist of actions you need to take to build the business life you desire.
ARE BLINDSPOTS KEEPING YOU FROM YOUR DREAM?
What's standing between where you are now and where you want to be? Sometimes we don't even know what we're missing because we don't know what we don't know. Learn everything you can and keep on learning. 
Let me explain the action steps and then give you a startup business checklist of actions you need to take on your direct path to your dream business.
First, a warning: Before you begin—don't spend money on things you don't need. So many of us have paid for coaches, systems, and done-for-you services that really don't fit our business. Learn to earn, not pay to play.
THE MOST IMPORTANT INGREDIENT IN YOUR BUSINESS STARTUP CHECKLIST IS LOVE
(Read the article about why you need love: 
BUSINESS ADVICE FOR STARTUP ENTREPRENEURS.)
BUSINESS PLAN You can start with a Business Plan, but don't spend a lot of time on it until you've done some preliminary work. I think I did ten business plans for Joy Publications and I'm still modifying. Start with a basic one to three-page business plan. Fill out the Business Startup Checklist below and use that in your business plan action steps section.
MISSION STATEMENT A Mission statement helps clarify your values. 
This is one of Joy Publications many Mission Statements: Joy Publications loves speakers, authors, entrepreneurs, and learners. We publish print and digital educational and entertaining content to satisfy the curious mind and to help both the reader and the author. (Love coves honor, respect, kindness, and an array of great qualities.)
INSPIRATION You may already have your inspiration. Keep an open mind because you will keep getting inspired when you're in a creative flow. Cherish your inspiration, individuality, and creativity and guard against those who would extinguish your internal fire. 
IDEA An idea is the product, service, or sales item. Inspiration is the Why and the idea is the What. Many entrepreneurs have many ideas and need to filter the best to the forefront. Don't fall in love with your ideas blindly. Make sure your idea is worthy of your time and effort. Many times an idea grows into a new format. Welcome new ideas, but file some away and fall in love with the main idea you've researched and proven viable. 
EXTREME FOCUS This is the quality most Billionaires say made the difference. Need I say more?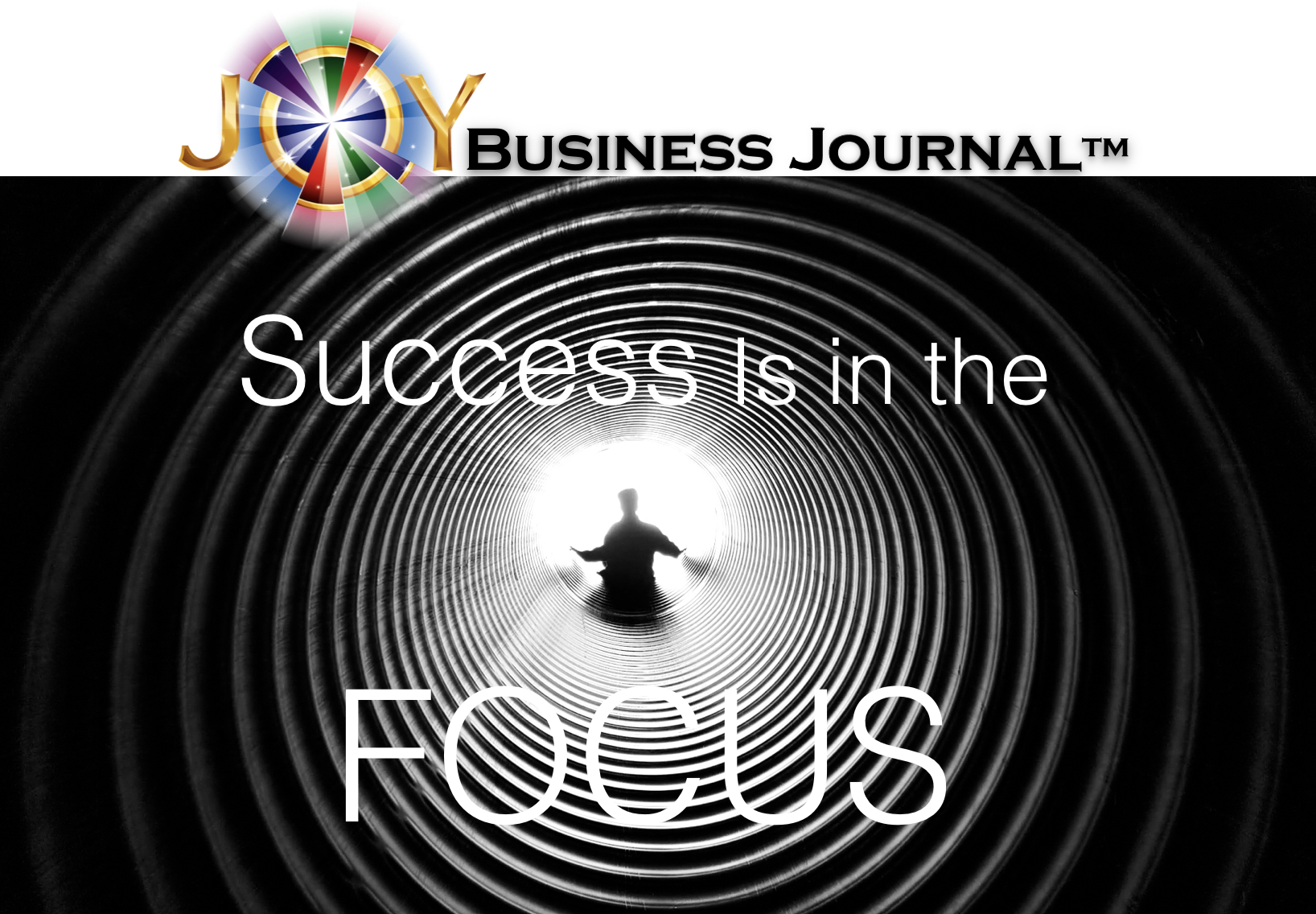 MASTERMIND Instead of a business coach, find or form a like-minded Mastermind Group. You don't need to pay a lot of money for coaching at this time unless you have excess money. I think the best place for developing entrepreneurs is CEO Space where you get a lot of successful business leaders and coaches giving back their time and expertise in everything from Branding to Business Funding and more. Ask me about CEO Space if you want more information. Email Jeanette JOY
SUBSCRIBE to JOY BUSINESS JOURNAL to keep up with current marketing trends. We give business building advice away free because we know prosperity leads to peace. With eleven grandkids, peace is all I care about.
ACCOUNTABILITY PARTNER Select a friend or two to be accountability partners and to help develop your ideas, keep focused, and motivated. I have a six-member Mastermind and three are my Accountability Partners. Sometimes, I tell my entire Twitter list what I plan to accomplish this day. That really helps me get stuff done!
RESEARCH  You may be thinking "I've done so much research!" You must keep on top of your market and even be in the lead for sustainable success. 
Ask your target market to see if they want what you are proposing. Create a survey using SurveyMonkey.com. Email your friends, post a link to the survey on Facebook and any other social accounts you may have.
BUILD BRAND NAME Develop your brand name immediately by checking to make sure that any names you come up with are not already used.
This is so important! Ask friends who are in a successful business to review your brand name before you go buy and build a website.
Secure a dot com website. Generally speaking, you do not want to have a long domain name or one that's hard to spell.
Secure Twitter account name at the same time. Open two windows on your browser and make sure that you can get the Twitter handle for your brand. Chances are if someone has your brand on Twitter they also have it on Instagram and Pinterest so you will need to select a different name. If someone is already using your name you will not be able to get a registered trademark. If they have your website.com and they're not using it you can buy.org.TV.net and put a content all over and secure all the social media brands. You may be able to get a trademark then, but people who have the.com will try to sell it to you for thousands of dollars. Be aware that .tv .business .room  and other fancy extensions cost a lot of money after the original first-year fee. The second year they might want $50 to $250 for your special extension. If you find that you can get a.com with two words explaining what you have to offer, be prepared to buy it right away. Because some companies that sell domains will buy it if you don't take it when you're looking. I highly recommend Go Daddy for purchasing domain registrations.
For website hosting, I recommend mediatemple.net. I have had my 100 domains on media temple for years and never ever had a serious problem. Their customer service is excellent and they speak English with headquarters in Los Angeles.
If you don't know how to manage a server, you will have to find another company. Media temple.net lets you have multiple websites for only $20 per month. Go daddy is good for two WordPress websites for $20 per month and easy for beginners to navigate.
You can set up your email for free if you use media temple on their server. Or you can pay a low fee to go daddy for email service. For appearance's sake, you need an email with your domain brand name. Many professionals use Gmail for their email system because it has advantages, like a great spam filter, mail search, and organizing tools. You do need a Google ID for many reasons. The biggest reason you want your brand name at Gmail is to protect your domain name and to have a G+ account. Even if you don't use Gmail for mail, you need to get your brand name at gmail.
Start building out your brand, your website, and your social media accounts as you're building your business.
Create a gift to build your list: a report, a video, a checklist, a free ebook. We have videos explaining these action steps.
You need an email sign-up system on your website to build your list. We use the paid version of MailChimp.com.
I have friends who will do all these tasks for you. YOU MUST KNOW ABOUT SOMETHING BEFORE YOU HIRE IT DONE SO YOU KNOW IT IS DONE CORRECTLY! And, that you're not paying top dollar for mediocre work. 
Other business building advice is available in our Workshops and Webinars.
Of course, there's more to a Business Startup Checklist! 
You need legal assistance to determine how you incorporate, patents, copyrights, registered trademarks and intellectual property rights. (I got all of this information from meetings at CEO Space at no extra charge. I hired Laughlin & Associates to help with incorporation after I learned which kind I needed. I did copyrights and trademarks myself.)
You also need leadership skills, public speaking skills, writing skills, and possibly an image makeover. The best advice about all of these skills is to forget yourself when presenting your knowledge. Feel love for those you're helping and be authentic. They will feel your care and love you. Love erases judgments.
The more you prosper, the better the world for everyone you in your circle of influence.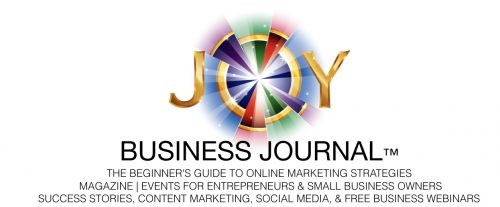 Business Startup Checklist
LOVE
LEARN
WATCH SPENDING
BUSINESS PLAN
MISSION STATEMENT
INSPIRATION
IDEA
FOCUS
MASTERMIND
SUBSCRIBE TO JOY BUSINESS JOURNAL
ACCOUNTABILITY PARTNER
RESEARCH
SURVEY
BUILD BRAND NAME
SECURE A DOT COM WEBSITE
SECURE TWITTER BRAND PROFILE
SET UP WEBSITE HOSTING
SET UP EMAIL SYSTEM
CREATE GIFT TO BUILD EMAIL LIST
BUILD LANDING PAGE
DRIVE TRAFFIC TO LANDING PAGE & BUILD LIST
CREATE CONTENT FOR WEBSITE
PAGES
About
Sales Offer
Contact
Privacy
Earnings Disclaimer
Blog Posts
CREATE GOOGLE ACCOUNT WITH BRAND @gmail.com + Website verification, G+ Page, and SEO Backlinks
CREATE CONTENT MARKETING CALENDAR
TWEET EVERYDAY ON AUTOPILOT, FOLLOW BACK THREE TIMES A WEEK, FOLLOW TARGET ACCOUNTS, CREATE MEMES TO USE ON INSTAGRAM & TWITTER
CREATE TWO INSTAGRAM ACCOUNTS (Personal & Brand)
CREATE PINTEREST ACCOUNT & HASHTAG KEYWORD
BOARDS
CREATE LINKEDIN ACCOUNT & ADD BUSINESS
SET UP FACEBOOK PERSONAL ACCOUNT, GROUP PAGE (Low om my list)
CREATE TUMBLR ACCOUNT
Any time you see a new social media account being used in your country, secure your name and brand.
Of course, there's more! Business Startup Checklist #2 Coming soon!
©JoyPublications 2018
Download the BUSINESS STARTUP CHECKLIST PDF –> DOWNLOAD JBJ BSC PDF
We want to help you prosper. No email needed.